Enjoy Your Pets.
Let Us Take Care of the Dirty Business
What We Do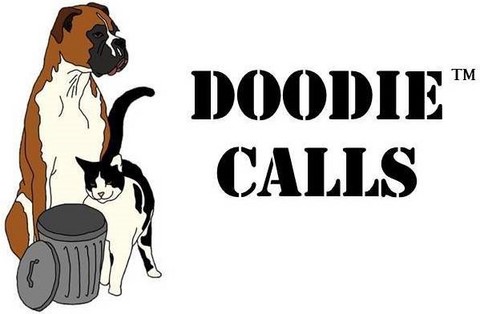 Doodie Calls is a fully insured & bonded, pet waste cleanup company. We offer dog yard waste clean up & litter box cleaning. Our service area includes Northampton and Lehigh Counties in PA. Along with residential customers, we also offer waste clean up at businesses, dog parks and high density housing.
We are a Locally Owned and Operated Business, and NOT part of a franchise.

All dog and cat waste is double-bagged, tied and placed in your outdoor garbage can.

Our equipment and shoes are disinfected prior to moving onto the next yard.



Why Hire a Pet Waste Cleanup Service?
There are many reasons to have us take care of your dirty clean up task:
You are temporarily or permanently disabled, and are unable to clean up your pet's waste.
You work too much, and just don't have the time.
You love your pet, but not the smell of the waste.
You are having a party/picnic in your back yard.
You are expecting, and have been instructed not to touch cat litter.
Your house is on the market, and you are having an open house.
You just don't want to do it.
Vacation Time Is Coming. Who will clean your cat's litter box while you're away? We will!
Professional Affiliations